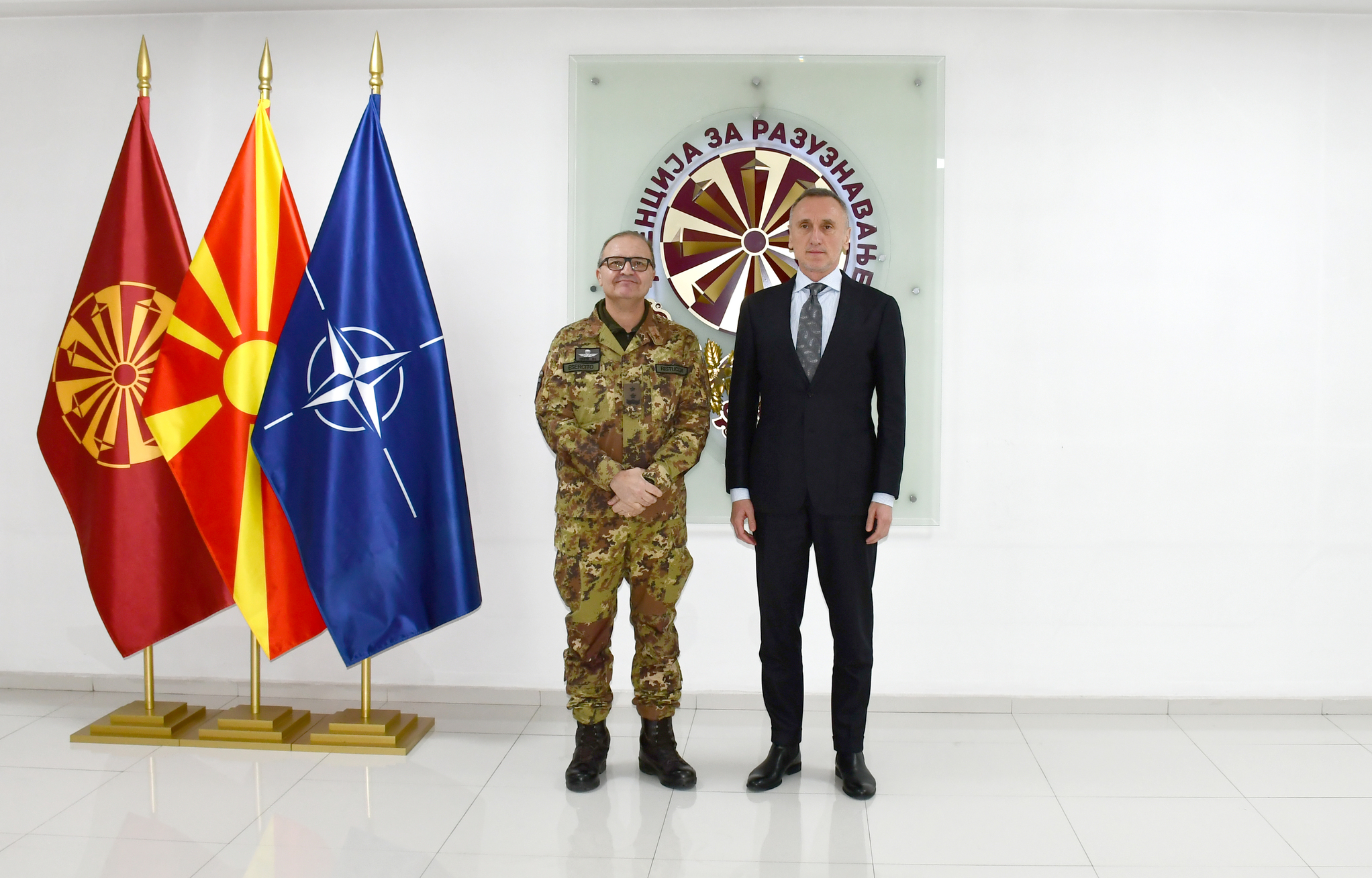 On 01.12.2022, the Director of the of the Intelligence Agency, Erolld Musliu, had a work meeting with the KFOR Commander, Major General Angelo Michele Ristuccia, as continuation of the so far established cooperation between AR and KFOR, and this was the fourth meeting at this level.
The AR Director and the KFOR Commander, together with their associates, exchanged information, opinions and stances about the current security situation and processes in the region and underlined the role and significance of KFOR as the main peace and stability guarantor in Kosovo.
In the context of the current security momentum, the need for deepening and intensifying mutual cooperation was emphasized, via continuous and timely exchange of strategic and objective information as joint contribution in dealing with security challenges in the region.