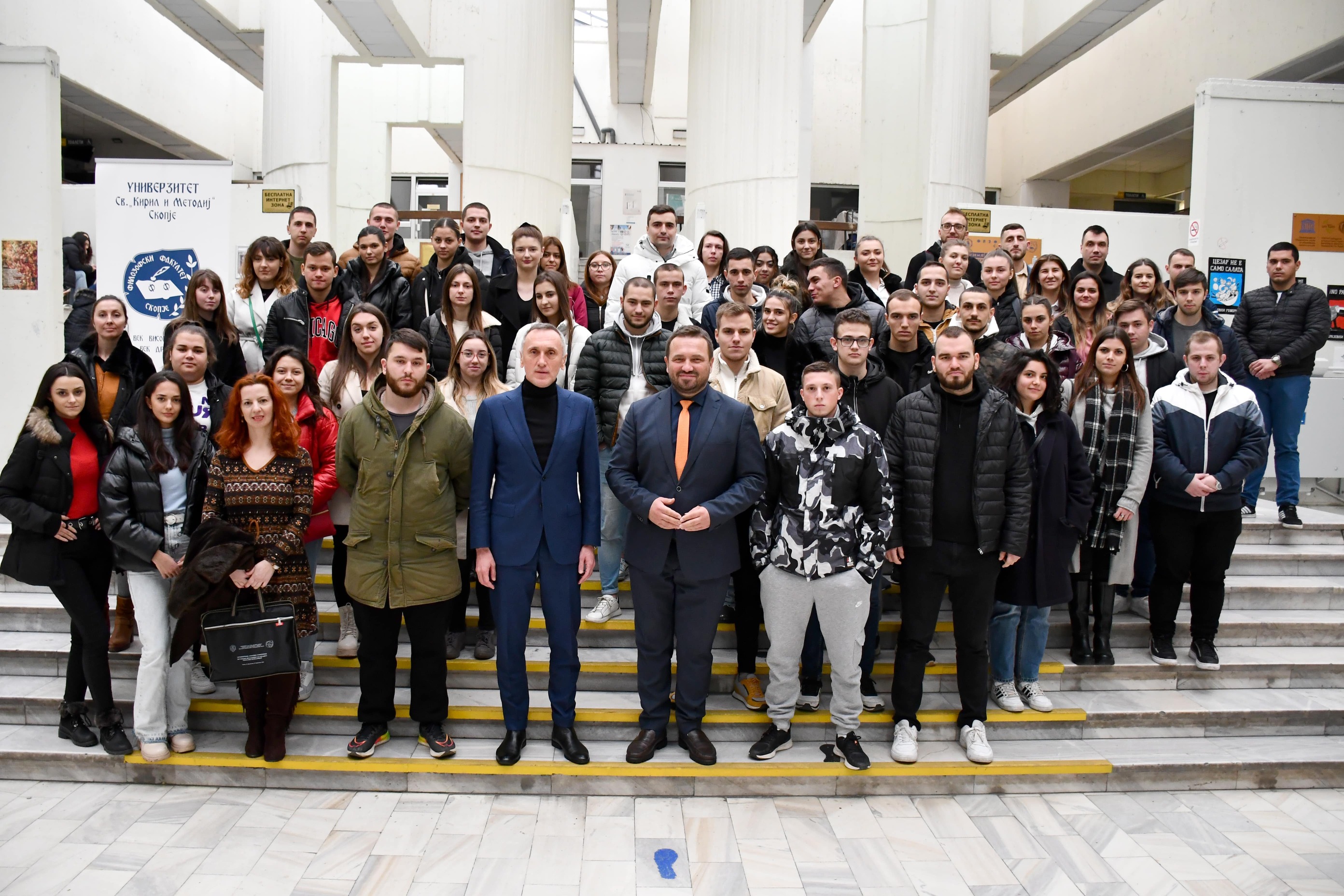 On 15.12.2022, at the invitation of the Institute for Security, Defence and Peace at the Faculty of Philosophy in Skopje, the Director Erold Musliu held a lecture to the students and answered their questions.

At the beginning the Director presented the position of the Intelligence Agency in the security system of the Republic of North Macedonia and the functioning of the institutions in conditions of increased security challenges, according to the NATO Strategic Concept 2022.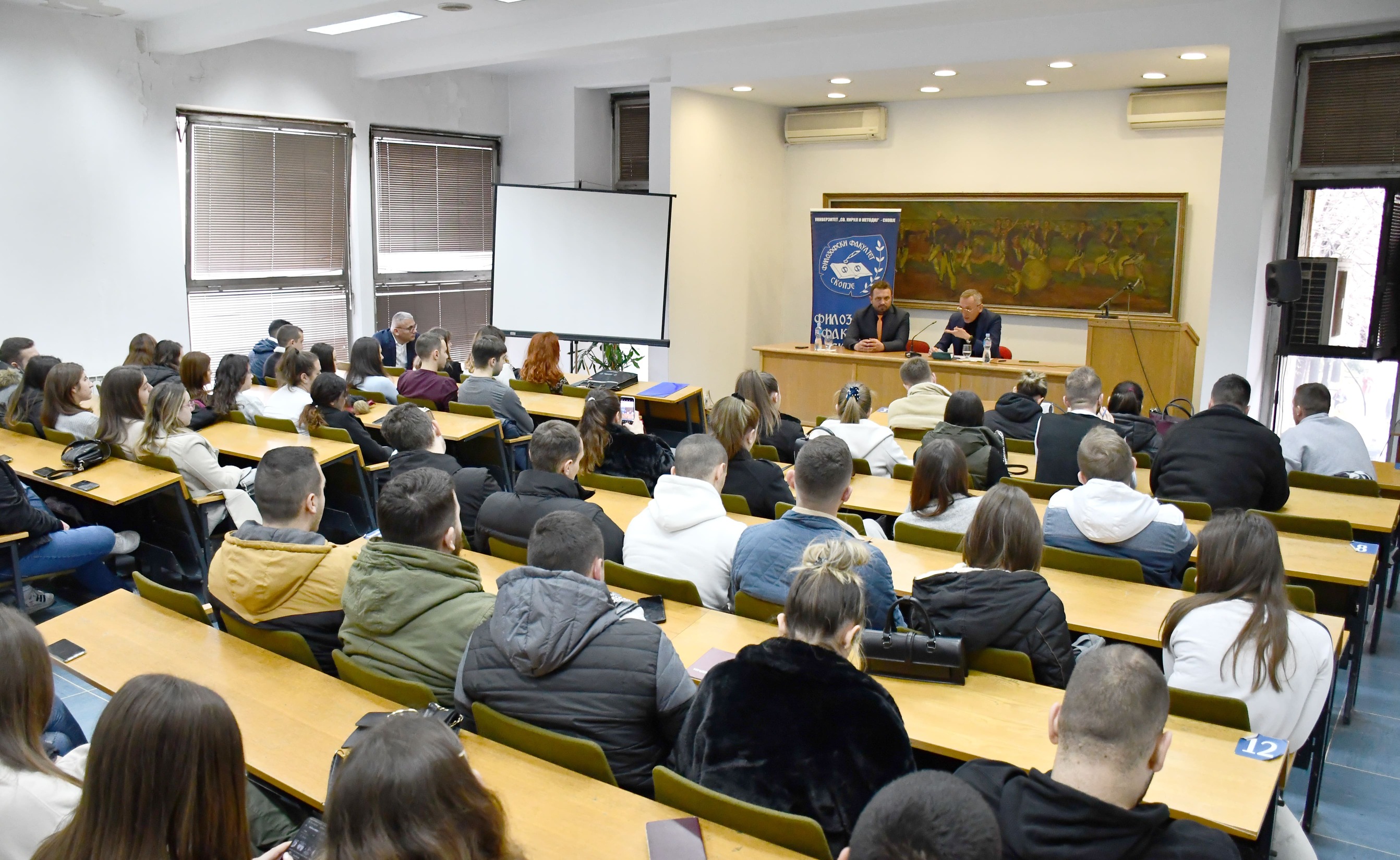 Considering the current security context, the Director Musliu referred to the Russian aggression against Ukraine through the prism of the work of intelligence services.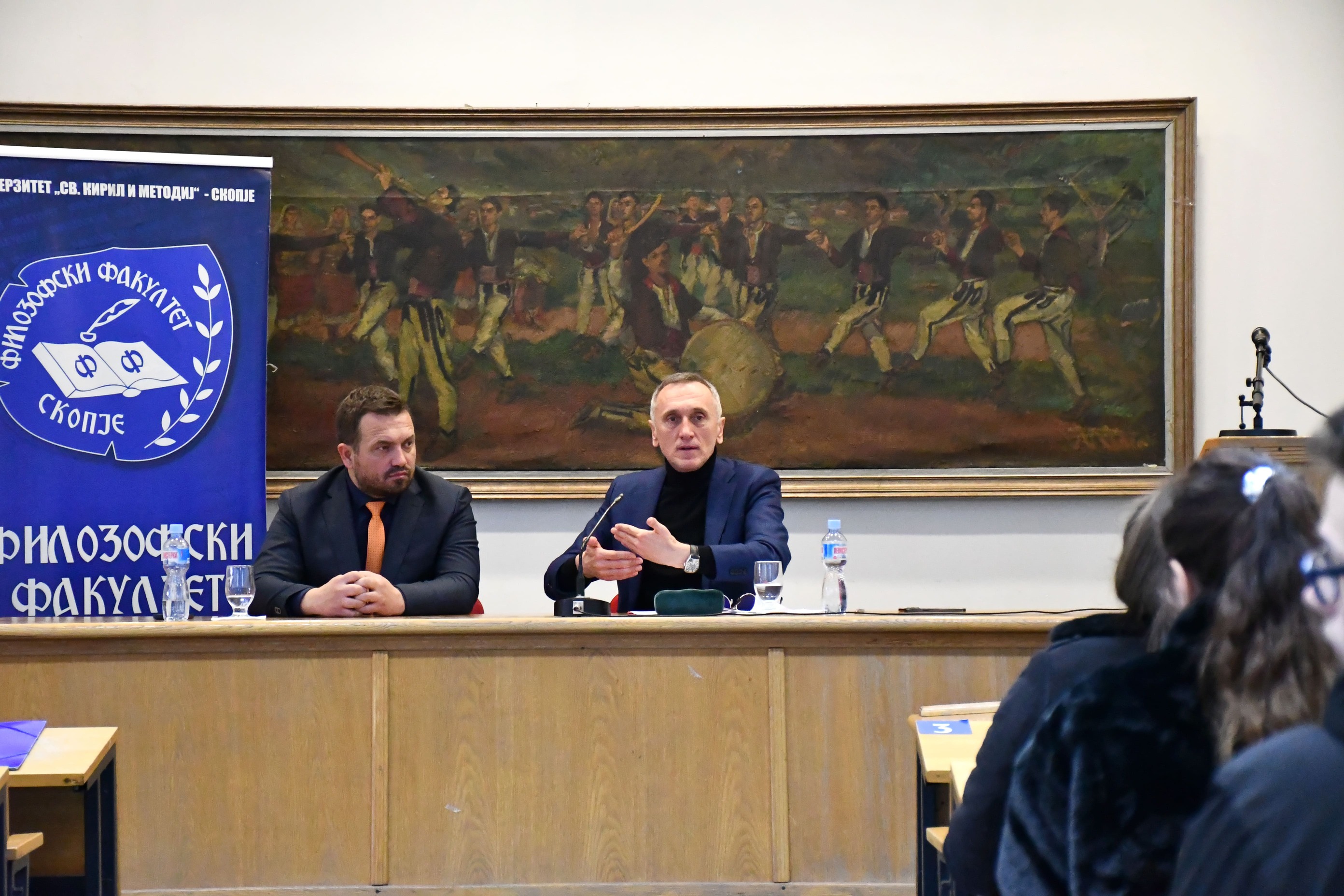 Various aspects of the current conflict and threats that are produced in the wider Euro – Atlantic area were discussed in front of the students. The Director emphasized that AR makes its own contribution in the Alliance in monitoring and exchange of information on the aggression and its reflection in the region. The visit of the AR Director aroused the curiosity of the students, who with their questions tried to get deeper understanding of the work of the intelligence services and the current security developments.